Brush tops or brush supports
Our brushes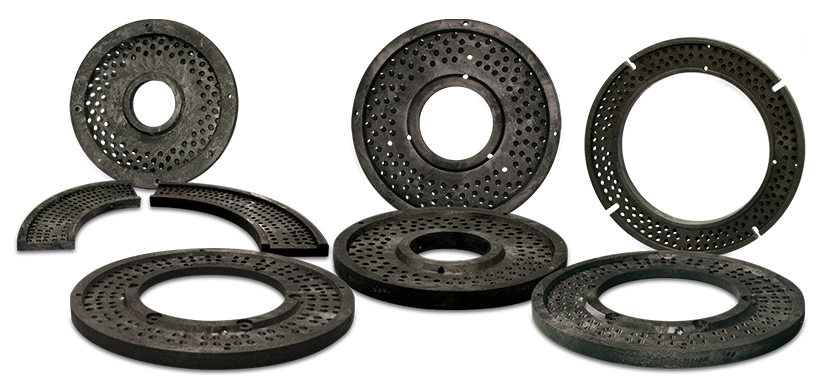 SOVB designs and manufactures brush tops or brush supports to fit to the dimensions of sweeper manufacturers for all makes and types of street sweepers.
Brush tops or brush supports are made of polypropylene of the highest quality, and are fully recyclable.
The holes to fix the bristles can be drilled to the right (standard), or orientated (see "SOVB brush").