SOVB brush
Our brushes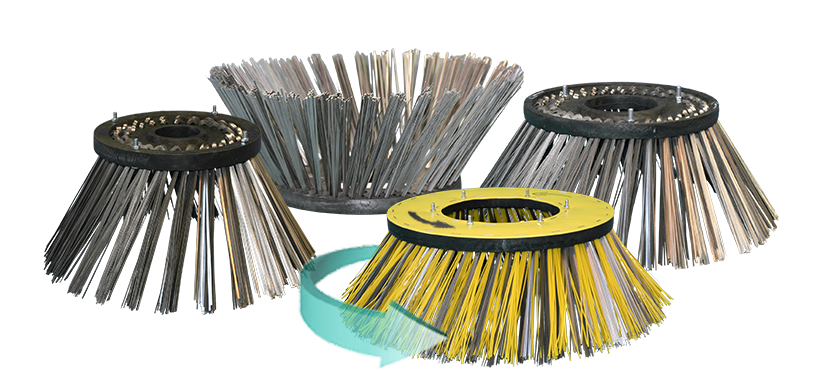 Brushes with angled bristles orientated in the direction of rotation.
Our technique for fixing the bristles gives an optimal position of the brushes when working against curbs, allowing a perfect cleaning of the pavement edges, and an efficient removal of debris from the gutters.
This bristle angle produces a strong centrifugal force, forcing the bristles to work right to the curb, with a stronger scraping ability, and a better resistance to abrasion.
Brush tops or disks are made of plastic material, and are fully recyclable.
Types of bristle (depending on the end use of the broom) :
Flat steel, crimped steel, LL'2BCA, super polyamide (SP), polyester (PET), nylon (NYL), polypropylene (PPL), and all combinations of these materials.
Our brushes for road sweepers are fully recyclable.