LL'2BCA
Our brushes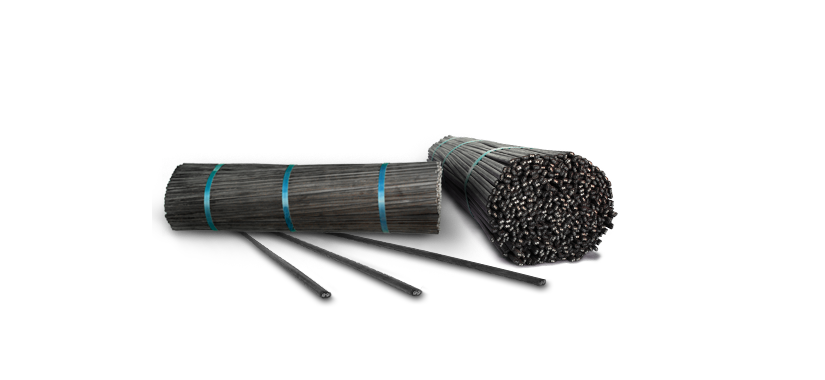 Our trademark bristle "Long LIFE '2BCA" comes from the partnership of rubber and steel wire strands.
Two steel wire strands are combined in a rubber coating in order to produce a flat oblong bristle. The steel wire strand, in high tensile, untempered steel offers enormous resistance to rupture. The rubber coating protects it both from breaking, oxidation, wear and tear, and absorbs sweeping noise.
It is highly recommended for night sweeping because it is noiseless, also ideal for leaf collection thanks to the steel wire strands which hook the leaves.
The "LL'2BCA" can be partnered with polypropylene (PPL) or polyester (PET) for a more or less aggressive sweep, and a longer life.
LL'2BCA

2 Steel wires in a rubber coating

Normal

Superior

Diameter (mm)

70/100

90/100

70/100

90/100

Cut (mm)

540

600

540

600
For any other questions, contact us.