Large diameter brushes
Our brushes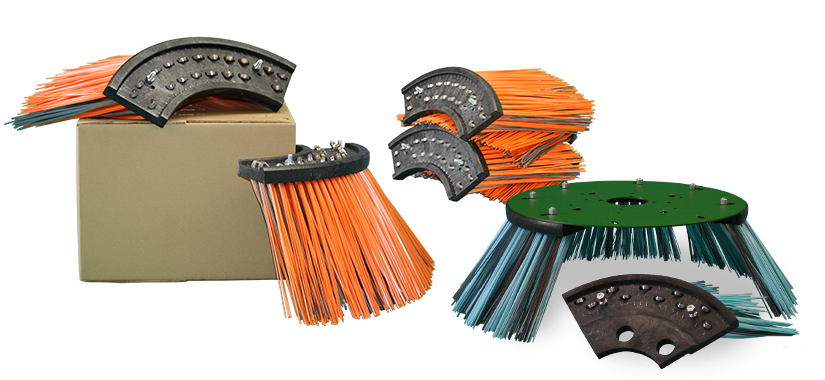 Large diameter side brushes designed in segments.
The assembly of large diameter brushes can be a problem for the users : weight, handling, storage...
To solve these problems, SOVB has developed a simple and fast system enabling assembly by one person.
The system :
A brush top, directly adjustable on the sweeper hydraulic motor plate
A brush made of 4 segments in plastic, allowing quick assembly and fixing
Types of bristle (depending on the end use of the broom) : flat steel, super polyamide (SP), polyester (PET), nylon (NYL), polypropylene (PPL) and all combinations of these materials.
The benefits :
Time saving
Space saving (packaging in boxes)
Ease and speed of assembly and disassembly (by one person)
Lifetime greater than a wooden disk
Brush fully recyclable
Our brushes for road sweepers are fully recyclable.