Cylinder sweeping brushes
Our brushes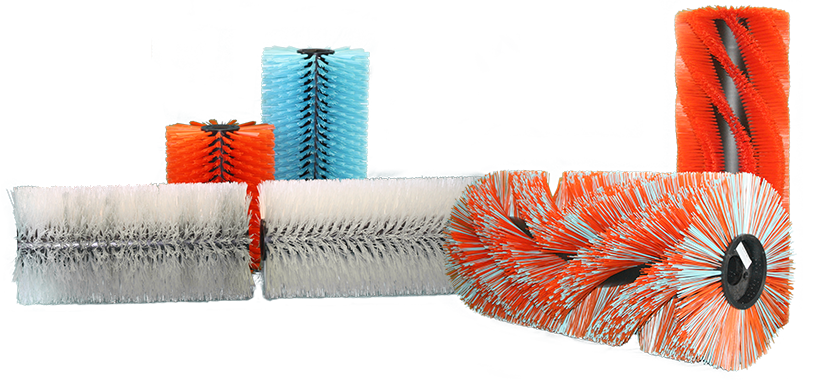 The cylinder brushes or central brushes are designed with plastic cores made of either one piece or of several rings, depending on the type of the sweeper.
The bristle fibres can be fixed according to their use :
Neutral, for double-post sweepers.
Orientated, to allow a better lift and removal of waste to the vacuum nozzle, for single-post sweepers.
Types of bristle (depending on the end use of the broom) :
Crimped steel, super polyamide (SP), polyester (PET), nylon (NYL), polypropylene (PPL), and all combinations of these materials.
Our cylinder brushes are fully recyclable.