Road maintenance and/or harder sweep
Our brushes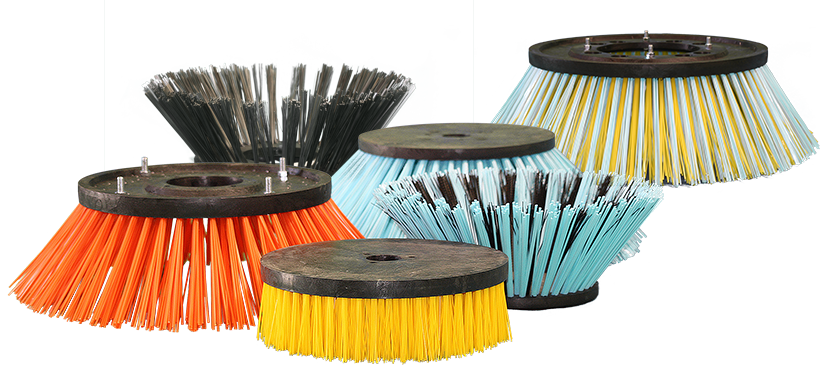 Each bristle has a specific use...
Our brushes are designed to fit the dimensions of sweeper manufacturers for all makes and types of street sweepers.
The type of bristle is determined by the end use and the road surface :
General maintenance and sweeping, use a flexible bristle (polypropylene)
For a harder sweep, it is best to mix 2 fibres combining flexibility and rigidity (polypropylene/polyester, super polyamide/polyester, polypropylene/steel, polypropylene/LL'2BCA, polyester/LL'2BCA)
For a hard sweep on a road surface that is more fragile (such as paving stones), it is best to use a hard and rigid synthetic fibre (polyester, super polyamide)
For scouring in depth, an all-steel brush is more appropriate
Type of bristle (depending on the end use of the broom) :
Flat steel, crimped steel, LL'2BCA, super polyamide (SP), polyester (PET), nylon (NYL), polypropylene (PPL), and all combinations of these materials.
Our brushes for road sweepers are fully recyclable.